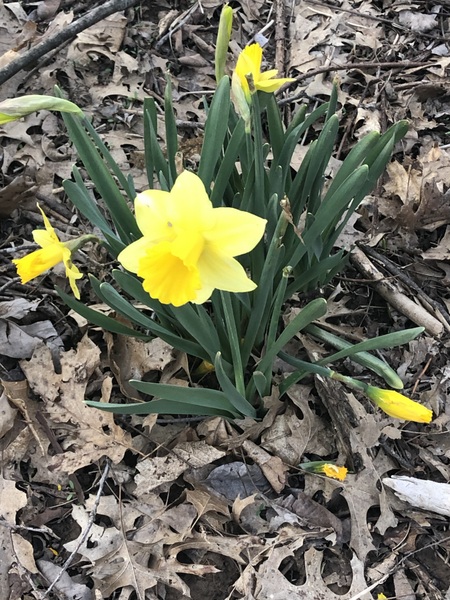 Hello! What a whirlwind week Larry and I have had. We boarded a flight from Nashville to Rapid City, South Dakota on April 5th and it was sunshine, green grass and flowers when we left.
It was also beautiful in Rapid City where we were welcomed by 50 degree weather and sunshine for TWO DAYS.
Our reason for going to Rapid City was that Larry was recognized and honored for 50 years of ordination with the Assemblies of God at Rapid City First Assembly of God.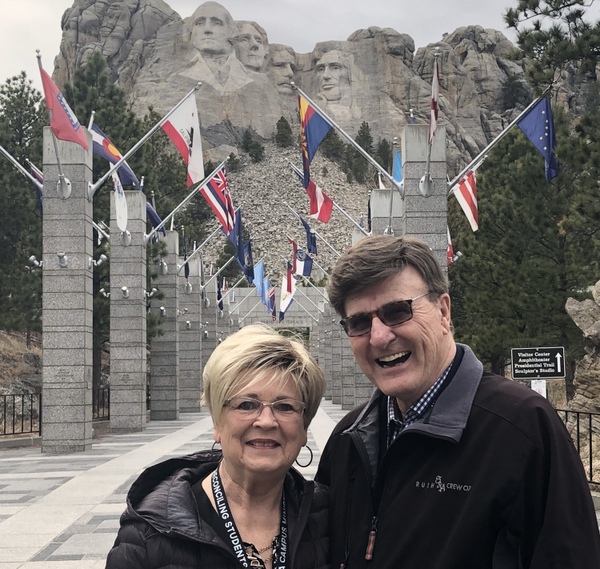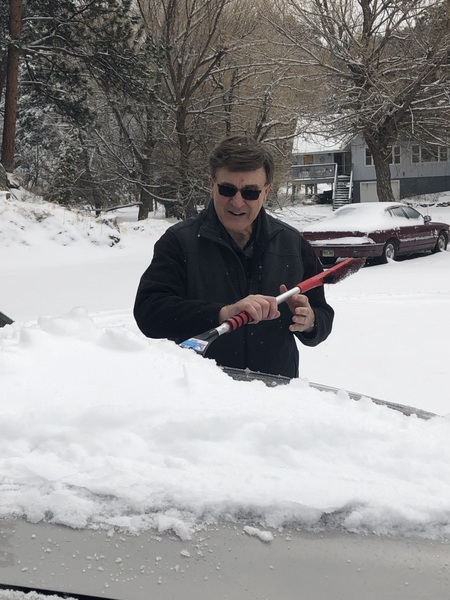 Pastor Steven Schaible (District Superintendent of South Dakota A/G) prayed the blessing over him, and then us together. It's mind-blowing to know that we were there 50 years ago for Larry's ordination and never even dreamt we'd be back 50 years later to the same place – but there we were. What a special joy and privilege to be called to reach the Lost. It's truly humbling.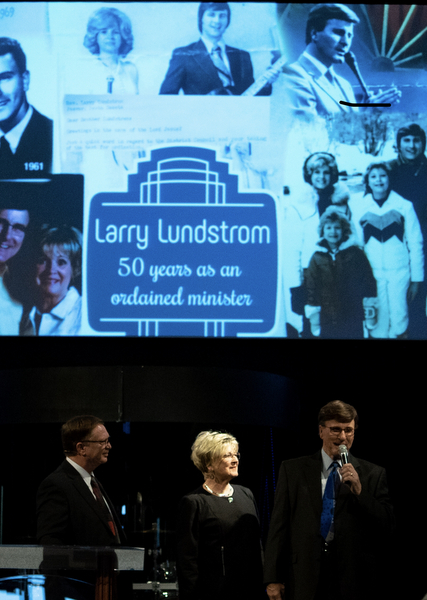 After the celebration that evening on the 9th, the dreaded blizzard, slipped in and dumped nearly 20 inches of snow, plus wind, ice and temps down to just above zero. The interstate was closed and our original flight was cancelled so we rescheduled for Friday. That was cancelled and we tried to re-book again and due to the still raging blizzard, no flights were going in or out. Then they hit us with the news that the first flight out of Rapid City would be on Sunday due to the back up of hundreds of flights that were cancelled coming in and out. We were just told "no seats available going anywhere until Sunday." Ugh. So, we found a reasonable hotel, set up our office and decided we were going to rest and work. It worked out good!
Thank God, we flew back into Nashville yesterday and are happily safe back home again. We call our home our "happy place".
As Good Friday and Easter are approaching, I'm reminded of our newsletter article: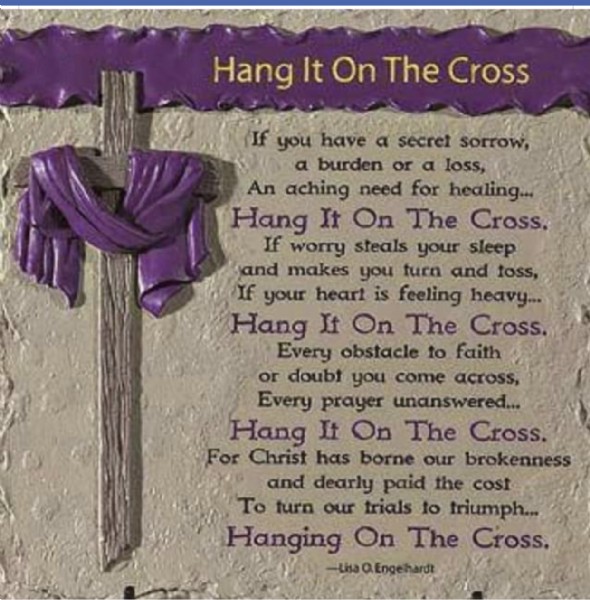 I am just sitting here thinking back…way back…to the mid 70s when Larry and I hosted the first of our 18 tours to Israel. At that time, Israel still was somewhat primitive and conventional, but it has now been modernized with towering hotels, fancy restaurants, superhighways, exclusive gift shops and state of the art technology. What a change!
I remember our first trip walking through the Old City. It was like going back 2,000 years to the ancient times of the Bible. All of the Bible stories that we read as children came alive as we visited Bethlehem, Nazareth, Jericho, the Dead Sea, and the Sea of Galilee just to name a few of the destinations. What an experience! Day by day, each place we visited, the Bible came alive, the songs we grew up singing came alive, my faith came alive.
For me the most captivating experience was visiting the presumed Garden Tomb where Jesus was thought to have been buried. I will never forget walking through that little doorway, looking to the right to peer into the cold dark tomb and seeing it empty. I was literally moved to tears.
It was again, another confirmation, "He is not here. He has risen." Seeing it with my very own eyes, the realization hit me again. The tomb was empty!
This very fact brought hope, exciting hope, to all believers that Jesus left, He rose from the dead, but more thrilling is the knowledge that He is coming back to take us home to be with Him. The empty tomb brought triumph! The empty tomb meant no longer does the stench or sting of death dominate, but rather promises life and hope beyond these days in which we live. It was almost like someone had put a note on the tomb that read, "I'll be back soon."
My friend, I cannot fully put into words what seeing the tomb empty secured in my soul, but after seeing it, I felt the weight of the promise and the genuine excitement that He is coming back for those who love Him, repent of their sins, and receive Him into his/her life. We then receive the greatest gift of spending all eternity with Him.
Through the years, I have talked to many people who have had near death experiences. I love to hear the stories that tell what happened before their earthly departure. My oldest brother, Jake, was dying of cancer and we were able to be at the hospital the last few days of his life. During these times, his wife requested that we sing the old hymns to him as he loved the old happy Gospel songs that he remembered as a young man. Jake was drifting in and out of consciousness. I prayed that before he died, he would hear the angels singing and inviting him home. Nearing death, we were standing by his bed. I was rubbing his shoulders and forehead as he lay there unresponsive when all of a sudden, he jolted, opened his eyes bright, turned his head towards me and with a look of awe in his eyes plainly said, "Do you hear it? Do you hear it?" I leaned down to him and asked him, "What do you hear, Jake?" He smiled and answered, "Music…heavenly music…can you hear it?" He then closed his eyes in peace. He didn't pass away for another day or two but God had answered my prayer.
A few days ago, I was visiting with a woman that I had met at a clinic. Our conversation led us to the subject of our mothers and how blessed we were to have them in our lives for so long with my mom living to be over 100 and her mom living to 89 years old. She then shared with me that her mom was a Christian and had been legally and completely blind for many years; consequently, she never had the privilege of seeing the faces of her grandchildren and great grandchildren, but she would take her hands and gently feel their faces. The lady continued with an incredible story, "Six hours before my mom died, God gave her sight. She was able to see every grandchild and greatgrandchild for the first time. The room exploded with joy!" She further explained, "After my mom saw everyone, greeted them and hugged them, she smiled, closed her eyes and went home to heaven." Tearfully, her daughter finished, "Those were the most miraculous six hours I have ever experienced."
Just talking about this makes me homesick for heaven. This is the true meaning of Easter and the resurrection… HOPE BEYOND THE GRAVE! We, too, can have that hope if we receive Him as our Lord and Savior. What an incredible, indescribable, inexpressible gift!
"Blessed be the God and Father of our Lord Jesus Christ! According to his great mercy, he has caused us to be born again to a living hope through the resurrection of Jesus Christ from the dead, to an inheritance that is imperishable, undefiled, and unfading, kept in heaven for you, who by God's power are being guarded through faith for a salvation ready to be revealed in the last time. In this you rejoice, though now for a little while, if necessary, you have been grieved by various trials, so that the tested genuineness of your faith—more precious than gold that perishes though it is tested by fire—may be found to result in praise and glory and honor at the revelation of Jesus Christ." 1 Peter 1:3-6
Gloria
---
RECIPE
Graham Cracker Cookies
2 cups sugar
2 squares chocolate
1 cup cream
3 cups crushed graham crackers
22 marshmallows
Nuts (optional)
Boil sugar, chocolate and cream to soft ball stage and cool 1 minute. Add graham crackers, marshmallows and a few nuts. Mix and spoon out on wax paper.
---