Greetings from Billings, Montana!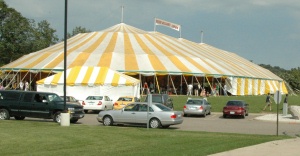 The date was Saturday, August 25th and it was truly a deja vu moment. There we stood on the stage, Lowell and Connie Lundstrom, Larry and myself, under the big yellow tent in Lakeville, Minnesota, singing "The Traveling Song" just as we did so many times in the '70's and '80's.
Back in May of 1961, Larry's brother, Lowell, and wife, Connie, graduated from Bible School. My husband, Larry, graduated from high school the following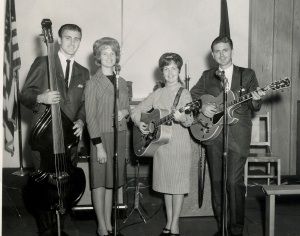 day, and the very next day the three of them journeyed off into full-time evangelism. Larry and I were married in October of 1965. These two couples filled with boundless energy, enthusiasm and the call of God on their lives ventured off traveling throughout the United States and Canada, singing, preaching at city-wide crusades, speaking on the radio, appearing in television specials, participating in conferences, and etc. Crowds grew and people came to Christ by the thousands. Larrry and Lowell's youngest brother, Leon, and his wife, Ronda, joined the team in 1971 as a drummer. Now the three Lundstrom brothers, wives and their families were singing and playing their instruments together spreading the Gospel news! The name "Lundstrom" became a household name in the Midwest due to the television specials and weekly television program.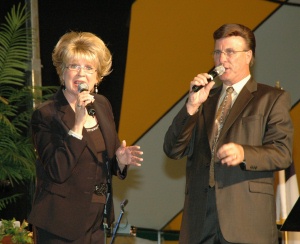 In December of 1982, Larry, I and our three children embarked on a new adventure and formed the Larry Lundstrom Family ministry. We ministered all across the US and Canada focusing on salvation and ministering to families. One by one, our children grew up and left the nest. In 1997, it was back to Larry and I. Since then, Larry and I have traveled over ten months a year sharing the simple Gospel message with thousands making decisions for Christ.
During the week of August 19th-26th, Lowell and Connie Lundstrom celebrated 50 years of ministry and marriage. We were honored to be invited to be a part of the celebration. The
Original Lundstrom's
consisting of Lowell,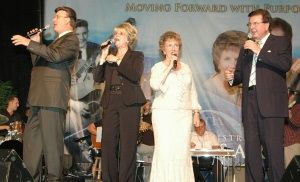 Connie, Larry and myself, took the stage for a concert on Saturday night (the 25
th
) and were joined by Leon and Ronda, and several of the children playing keyboards, drums, guitars, percussion, etc. What a reunion we had! As we stood there singing, after being apart for 25 years, once again, I was reminded of God's faithfulness to all of us through the years. One person commented, "As you all got on the stage, there was that same family magic and anointing that you all once shared and I felt it flow tonight." It was a wonderful and unforgettable evening. It was amazing to see that from the original Lundstrom's in the 60's, there are now three generations that fill the stage.
It was also a special treat to see and reacquaint ourselves with dozens of former staff, team members, guest speakers and singers.
All in all, it was an action-packed, emotion-filled weekend. Here are some photos of the big event. You may know or recognize several of them. Have fun!
---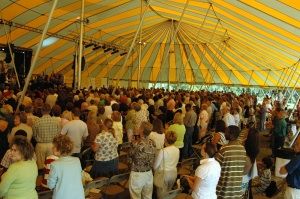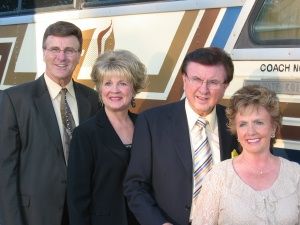 We got a kick out of the impersonators!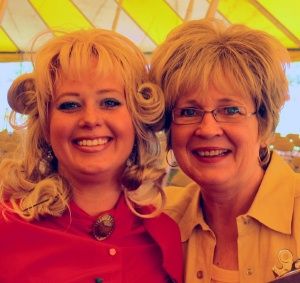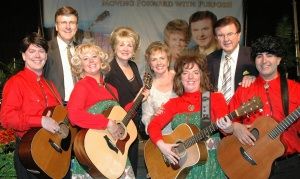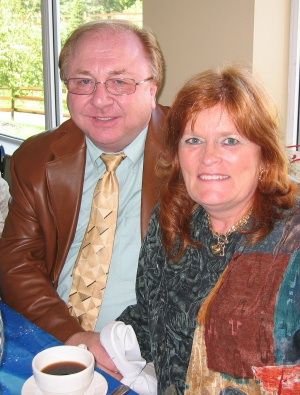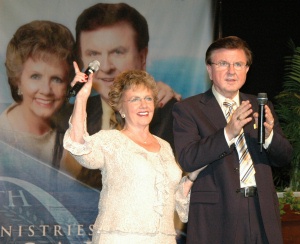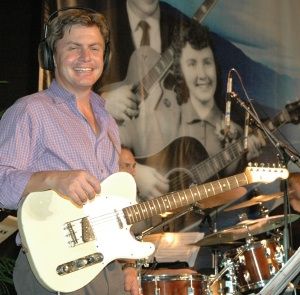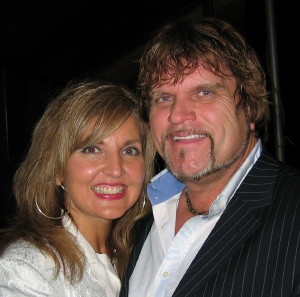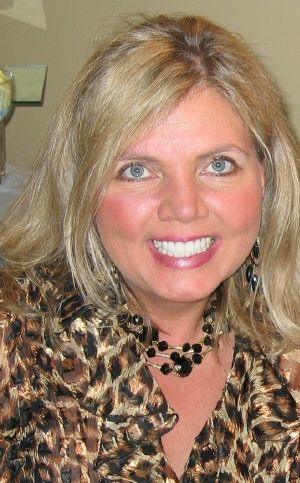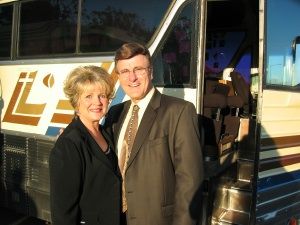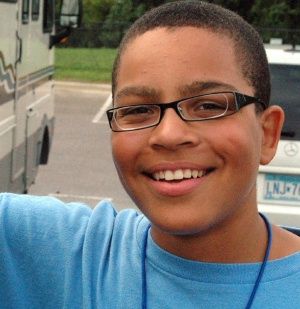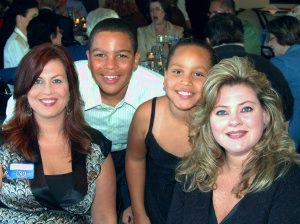 Friends and former staff...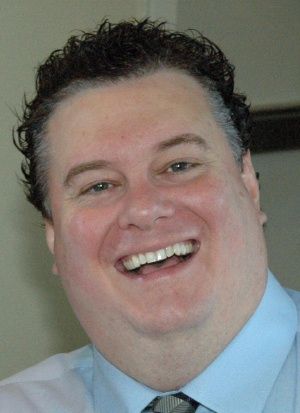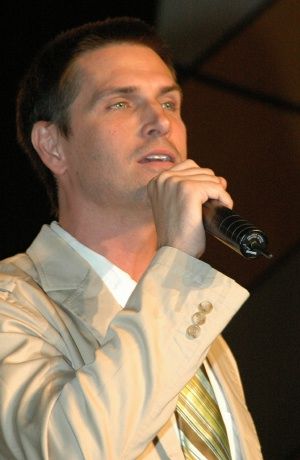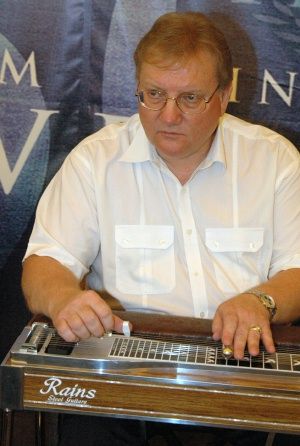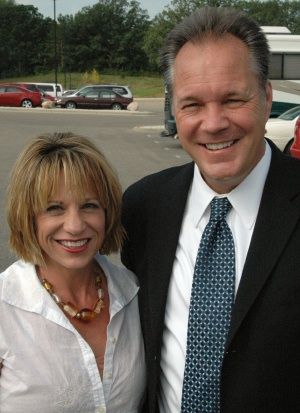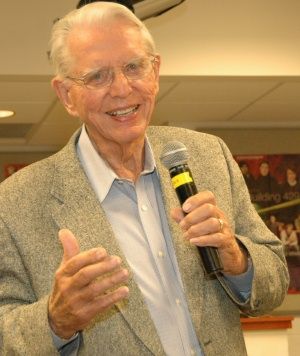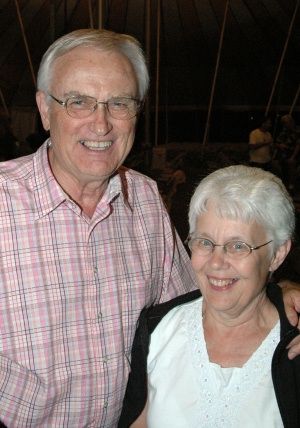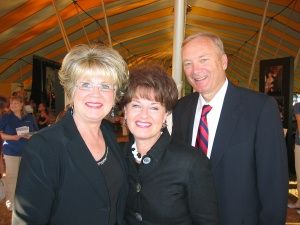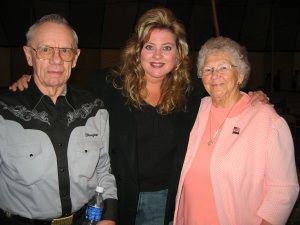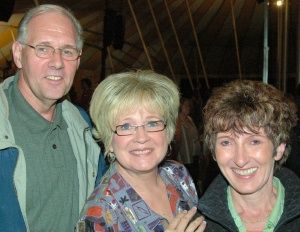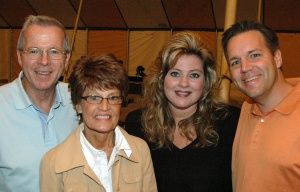 ---
On August 24th, some family and friends held a personal wedding shower for our daughter, LaShawn, who is getting married December 9th to Liam Birt. It was a special time of fun, eating, story telling and opening of gifts.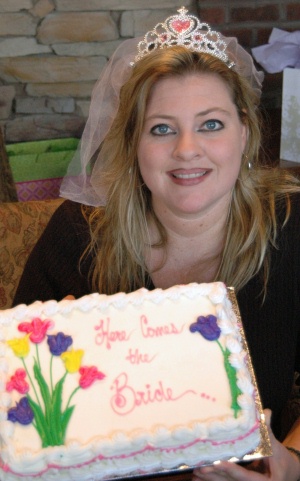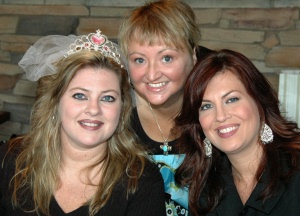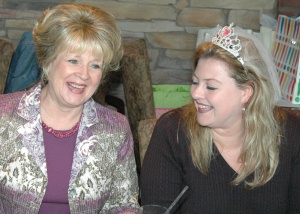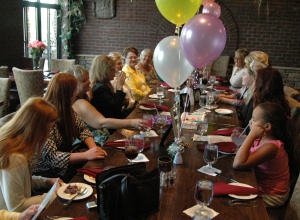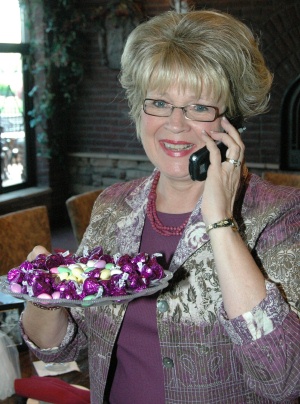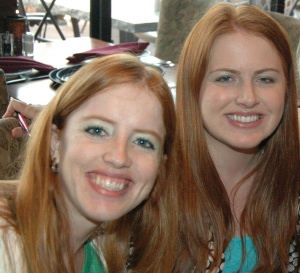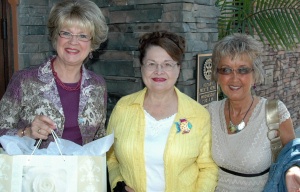 ---
After the big Lundstrom celebration on the 26
th
, Larry and I gathered our daughters and grandchildren and scurried off to our traditional day at the Minnesota State Fair. As soon as we got through the gate, we headed for the cheese curd stand, then roasted corn on the cob, then pork chops on a stick, then cookies, ice cream, etc. You get the idea! Why not...it's fair time!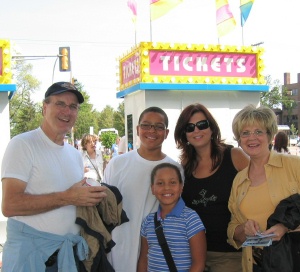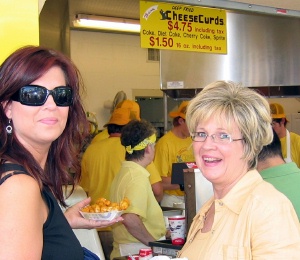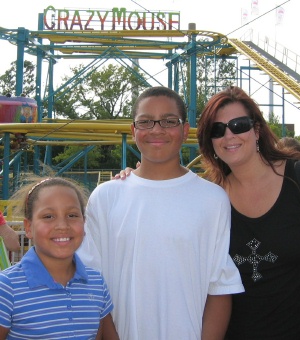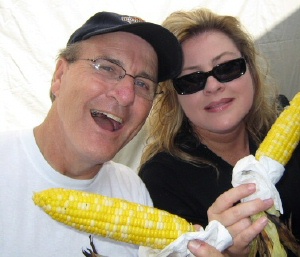 ---
"You will never be a failure if what you are doing is ultimately for the Glory of God!"
-Rick Warren
---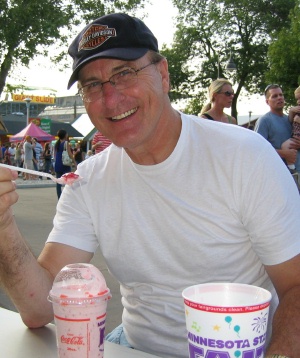 ---
Easy Delicious Jello Salad
1 20 oz can crushed pineapple, drained
1 can mandarin oranges, drained
1 cup small-curd cottage cheese
2 cups miniature marshmallows
2 ½ cup whipped topping
1 3 oz package orange jello
½ cup chopped walnuts
Mix ingredients together (the Jello is mixed in dry). Refrigerate overnight if possible.
---
HOUSEHOLD HINT OF THE WEEK
Boiling Potatoes from the Garden